Nowadays if a student has commerce then definitely they have to score 95%+ in 12th boards, only then they can get admission in their dream college and make a good career out of it.
This is a situation where every child have to thought of his/ her career as it is the next path of moving ahead in life and choose an option which would help him/her in making the career.
As we know selecting the best option is not an easy task there is the requirement of knowledge about every option that helps in moving through and with our dreams.
Problem faced by students during admission
As the standard of competition is very high in every stream, so cut-off is accordingly set. Due to which many students don't get a chance to get into top colleges of Delhi Universities(DU).
And they give up at this stage as they are not aware of options that are too good to help them succeed.
Career Options
Students getting up to 60% can get admission into the best colleges, they just need to have a bunch of knowledge about every source where they can get a chance to shine.
We have come far with many courses which students should prefer to have as their career options.
LIST OF COLLEGES WHICH STUDENTS OPT FOR THESE COURSES
Integrated Programme in Management(IPM)
There are almost 50 IIM India and all these provide for the professional course in management.
TOP COLLEGE AMONG ALL IIM:
Indian Institute of Management Indore
ELIGIBILITY CRITERIA:
PERCENTAGE

: At least 50% marks in 12th boards

Have to pass in

IPM ENTRANCE EXAM

COURSE OFFERED:
Post Graduate Diploma Programme in Management (PGP)
Post Graduate Diploma Programme – Agri-Business Management (PGP-ABM)
Doctoral (Fellowship) Programme (FPM)
Executive Training Programme (PGPX)
TIME: 5 Years course (3YRS GRADUATION COURSE+ YRS MBA PROGRAMME)
Common Law Admission Test (CLAT)
There are almost 70 colleges which provide the professional program in the field of law.
TOP COLLEGE AMONG ALL LAW SCHOOLS:
National Law School Of India University (NLSIU), Bangalore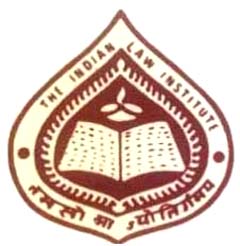 ELIGIBILITY CRITERIA:
PERCENTAGE

: At Least 50% IN 12TH BOARDS
Have to pass in

CLAT ENTRANCE

EXAM
TIME:

3 YRS program
Bachelor of Business Administration(BBA)
There are almost top ten colleges which offer for the professional program in BBA
TOP 5 COLLEGES IN INDIA:
ELIGIBILITY CRITERIA
PERCENTAGE:

At least 50% in 12th boards

TIME:

3yrs program in 3 continent BBA and 4.5 YRS program in BBA+MBA

Have to pass exams of respective colleges.
Well, options for a student in commerce student is limitless. All you need is to put your best efforts and it will surely give you best results.
In case you want to add on something to this article, comment below 🙂